Using with CCDCommander
In order to use the AAG CloudWatcher with CCDCommander, "Boltwood/Clarity II" has to be selected from the Control/Device tab in CCDCommander. Even if the AAG_CloudWatcher is operated in REMOTE mode, please select this option (and not the "Boltwood remote").
Once selected, the Weather monitor tab will be available with all options enabled.
NOTE:  Option Emulator under General section of Setup TAB must be checked in order to force the emulator programs to connect directly to AAG_WeatherCenter instead of AAG_CloudWatcher.
<![if !vml]>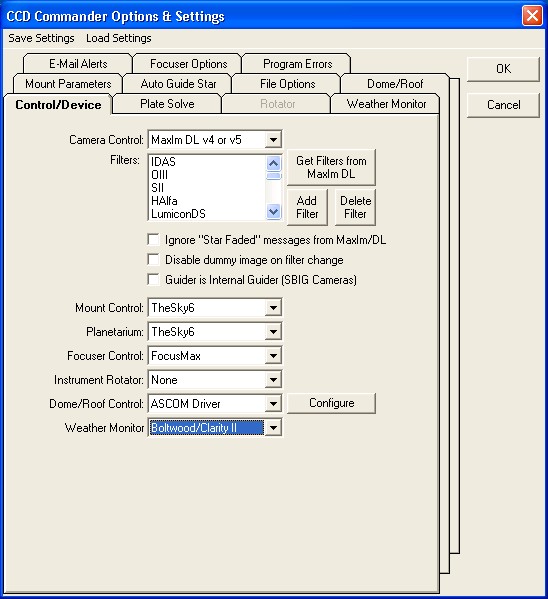 <![endif]>
<![if !vml]>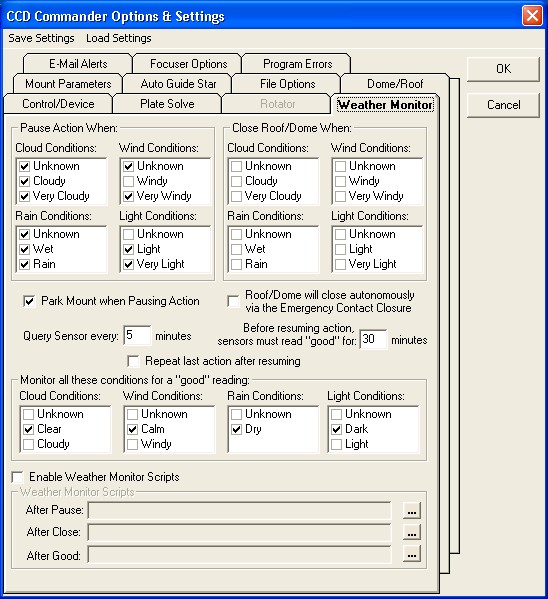 <![endif]>